After quite some time in the air or queuing on the ground, i finally made it to Salt Lake City.
Quickly grabbing my car at the airport and – thanks to navigation systems – a short drive to the hotel, I am quite happy, that everything went well so far. And at the moment even more importantly, that I have a bed now!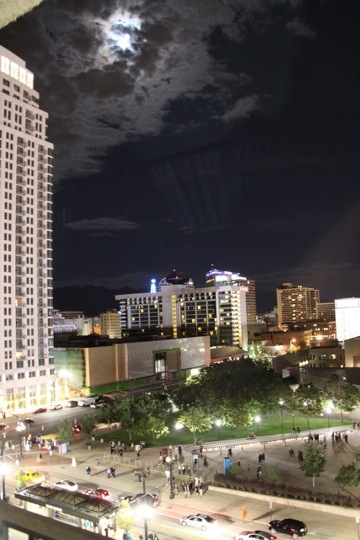 As a little welcome gift at Salt Lake, some Scottish Piper did a small concert right in front of the hotel. Not really sure how authentic that is, but it was nice anyway.